>
>
>
Good Quality Fresnel Lens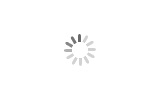 Good Quality Fresnel Lens
Brand :MH8203
Product origin :China
Delivery time :14 working days
Supply capacity :500M per month
Model:MH8203
Installation:Wall mounted
Installation Height:1.2m
Detection Distance:10-12m
Angle:134.5°
Lens Size:44*56.5mm
Package:Standard Packing (Plastic bag)
Color:Natural/White/Black (TBD)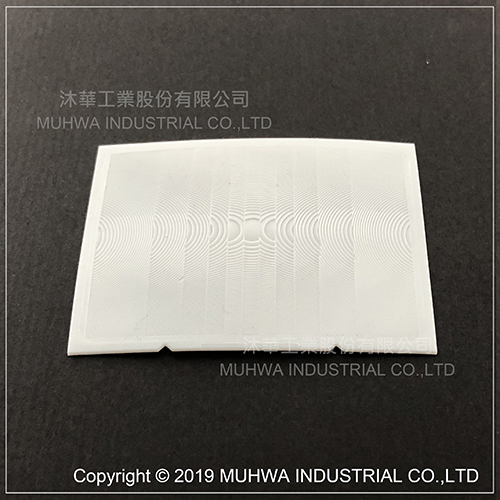 *Note:The detection angle and distance will be affected by the product circuit, sensor model, focal length, etc.
*Note:If you have special requirements and spec of lens, please feel free to contact with us for the custom lens.
MUHWA – PIR Fresnel Lens
Activate the first step of Smart Home Device
1. To fulfill the device's longer standby periods, we can take the advantage of the low power consumption of the PIR sensor. After PIR module detects human body temperature, it can activate the device, including lighting, video recording, Bluetooth function, Wi-Fi function, and so on.
2. Through the professional optical design and the production process of Fresnel lens, the infrared light emitted by the human body is focused on the PIR sensor, which can realize various detection requirements of various distances and angles.
3. Infrared sensor lenses are special in smart home applications because they need to meet the needs of the product's appearance, the surface is curved, flat, or even irregular, and in the case of short focal length, lens design and manufacturing process are really challenging.
4. MUHWAhasmore than 35 years of experience in design, development, production, and verification of PIR Fresnel lenses. MUHWA has been involved in the smart home products with North America, Europe, Japan, Korea and China, Hong Kong and Taiwan area. In addition, MUHWA set up a fully automated infrared testing field in Dongguan, China, also owns a variety of test equipment for clients with the fastest, best quality service, to help domestic and foreign clients to complete product development the fastest and most reliable.
MUHWA - Capability of Custom Lens

Over 35-year experience in Fresnel Lens industry, MUHWA can provide one-stop shopping service, including lens design, tooling, mass production, and validation. MUHWA has developed over 300 custom lens projects, involved in Asia, Europe, and North America, with 7kk production capability per month. In the Smart Home industry, MUHWA serves the best products and service to clients.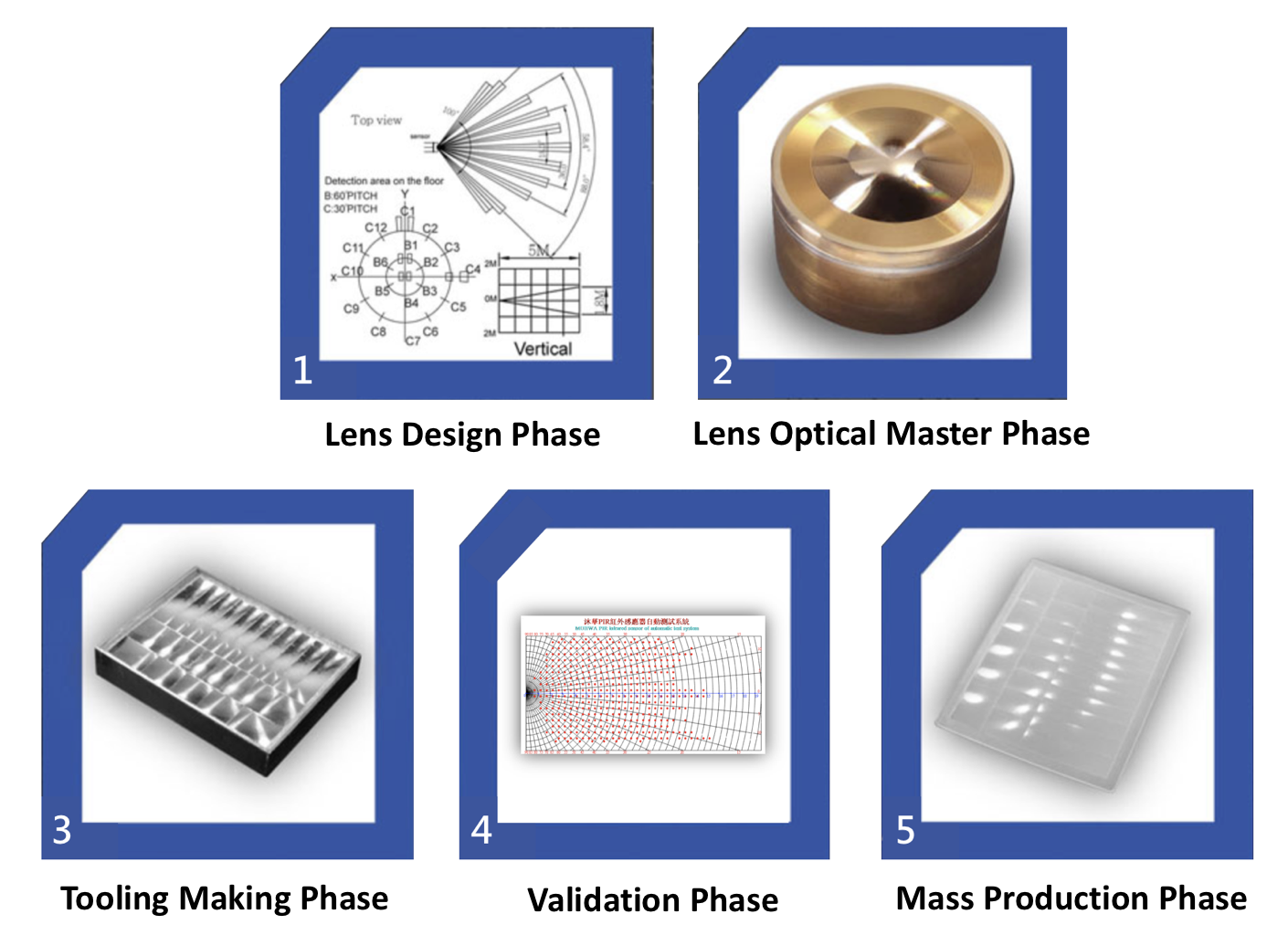 Get the latest price? We'll respond as soon as possible(within 12 hours)